Forensic Accounting & Fraud Investigations
Over the years, we have witnessed firsthand how forensic accounting can bring clarity and peace of mind to a variety of financial situations.
Maybe you're worried that you have been the victim of fraud, or you suspect that someone in your organization embezzled money.
Maybe you are involved in litigation and need an expert financial witness to testify on your behalf.
Perhaps you want to be certain that a book of business or potential acquisition has predictable revenue and no financial irregularities. You want peace of mind that you are making a wise investment.
Regardless, you need an expert to analyze your financial data in order to prove fraud, determine the extent of the loss that occurred, or figure out a fair valuation.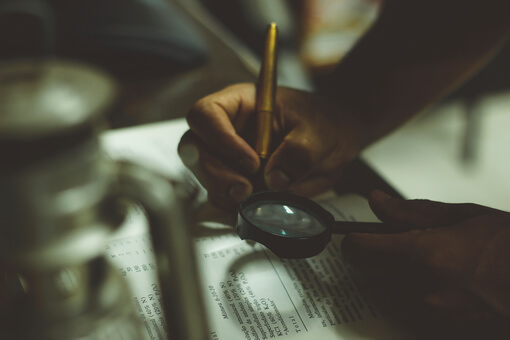 Forensic Accounting
Forensic accounting, or forensic auditing, is a specialized area of accounting that deals with actual and anticipated financial disputes.
These conflicts fall across a broad spectrum of life circumstances—from business-related litigation to divorce. Culpepper CPA's team can handle both the investigative accounting and any related litigation support.
Fraud Investigations
You may need investigative accounting to prove fraud or misconduct.
Fraud and misconduct can take many forms: theft of inventory or other property by employees, misappropriation of funds by employees, kickbacks to employees to or from outside businesses, investment fraud, and insurance fraud.
We have the experience needed to examine your financial records and data and shed light on complex situations. Our role involves organizing the investigation, analyzing the financial data, and providing a report that documents our findings.
We work with our clients and their attorneys to take whatever action they deem appropriate.
Forensic accounting investigation include the following:
Disputes among shareholders or partners;
Personal injury claims/motor vehicle accidents;
Insurance claims;
Business and employee fraud investigations;
Matrimonial disputes; and
Business economic losses, including contract disputes, construction claims, expropriations, product liability claims, trademark and patent infringements, and losses stemming from breach of a non-compete agreement.
Litigation Support
We also offer these litigation support services:
Assistance in obtaining necessary documentation to support or refute a claim;
Examination of relevant documentation to make an assessment of the case;
Review of the damages report by the opposing expert;
Assistance with settlement discussion and negotiations; and
Attendance at trial proceedings to listen to opposing expert testimony and assist with cross-examination.
If any of these situations apply to you, you should consider hiring a forensic accountant.
Click below to share some basic information with us, and we'll follow up to schedule a time to talk.